2015 The Old Ones at Daniel Cooney Fine Art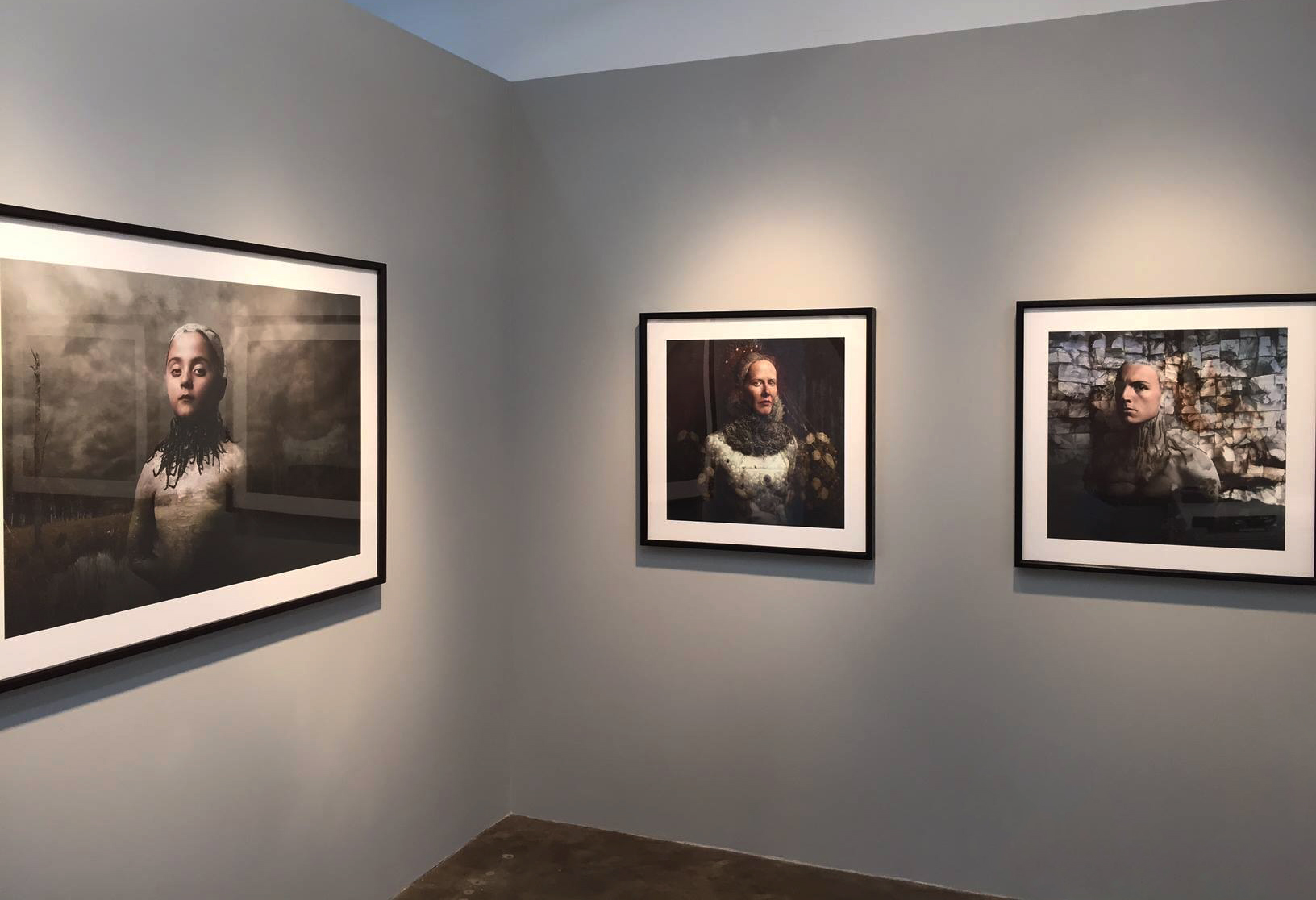 Daniel Cooney Fine Art is pleased to present the New York debut solo exhibition of large scale color photographic portraits by Bear Kirkpatrick. In his heavily manipulated studio portraits Kirkpatrick explores the invisible and unknown personal histories of his sitters. Kirkpatrick's portraits reveal subtleties that can only be learned by observing unspoken language listening to one's intuition.
In his studio, as Kirkpatrick applies mud, feathers, dead bugs and other assorted materials on his subject's skin and hair he listens to their stories. They reveal their experiences and he uses his imagination to see what lies below the surface. he imagines a history and another level of consciousness that might exist beyond our own. The images are reality and fantasy blended together.
-Daniel Cooney Fine Art
"The Old Ones" ran at Daniel Cooney Fine Art from May 21 - July 17, 2015 and featured seven images including two never before exhibited works.